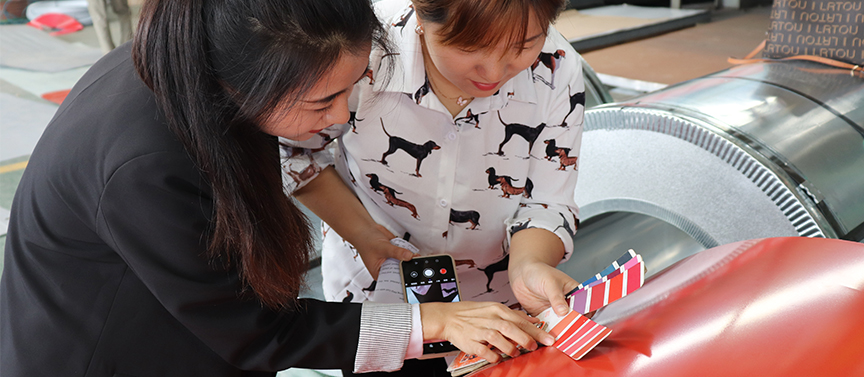 We came to our production workshop early in the morning on Sep 17 to inspect the production and packaging of the color-coated steel coils.

The 100 tons RAL3016 0.3x1200mm steel coils was completed in less than 3 hours, and the zinc coating and paint film was uniform and sufficient.Under the machine, they were immediately packed to refined packaging (waterproof kraft paper +full iron sheet+steel belt protection ring). The entire production line is an integrated process, really efficient and with good quality.

Zebra Steel Company is your most trusted partner and the first choice of steel suppliers.