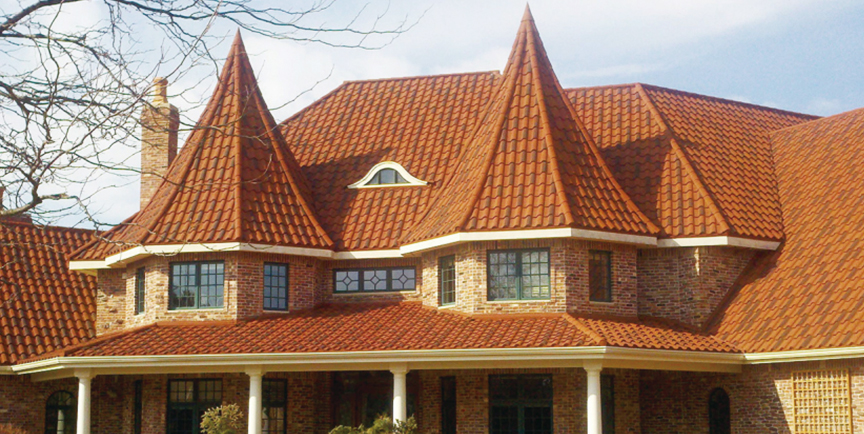 【1】Color stone roofing metal tile is of light quality, it will not easily fall off. Compared to the thickness of the clay tile, color stone metal tile is much thinner. Color stone metal tile is installed on the wooden keel when it is installed. The wooden keel is fixed with nails and bindings, which ensures that the metal tile and the roof are integrated, which greatly reduces the weight of the building. Especially when there is heavy snow, it can reduce the burden of the main structure of the building, thus protecting the building.
【2】The main material of color stone metal tile is galvalume steel plate whose hardness is very high. The hardness of metal is higher than that of clay and asphalt. Whether it is the strong impact of hail or blizzard, color stone metal tile is able to withstand.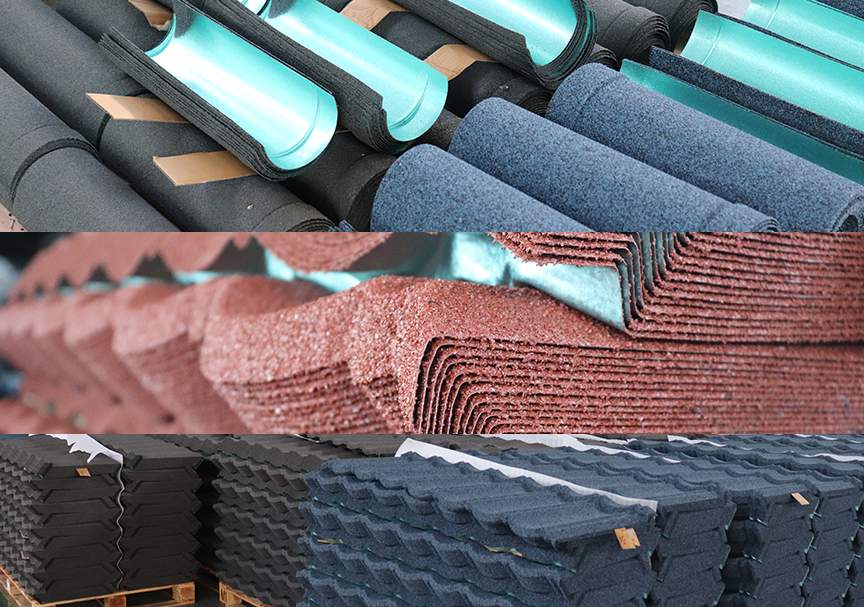 Therefore the service life of color metal stone tile will be at least over 30 years, and has the advantages of sand, hail, rain, typhoons and other bad weather.