Galvanized Steel Coil/Sheet
Surface

Galvanized steel coil, immersing the thin steel plate in the molten zinc bath, and adhering a layer of zinc thin steel plate on the surface. It is mainly produced by the continuous galvanizing process, that is, the coiled steel plate is continuously immersed in the zinc-melted plating tank to make galvanized steel plate; alloyed galvanized steel plate. This kind of steel plate is also made by the hot-dip method, but it is heated to about 500 °C immediately after exiting the tank to form an alloy film of zinc and iron. This galvanized steel coil has good paint adhesion and weldability.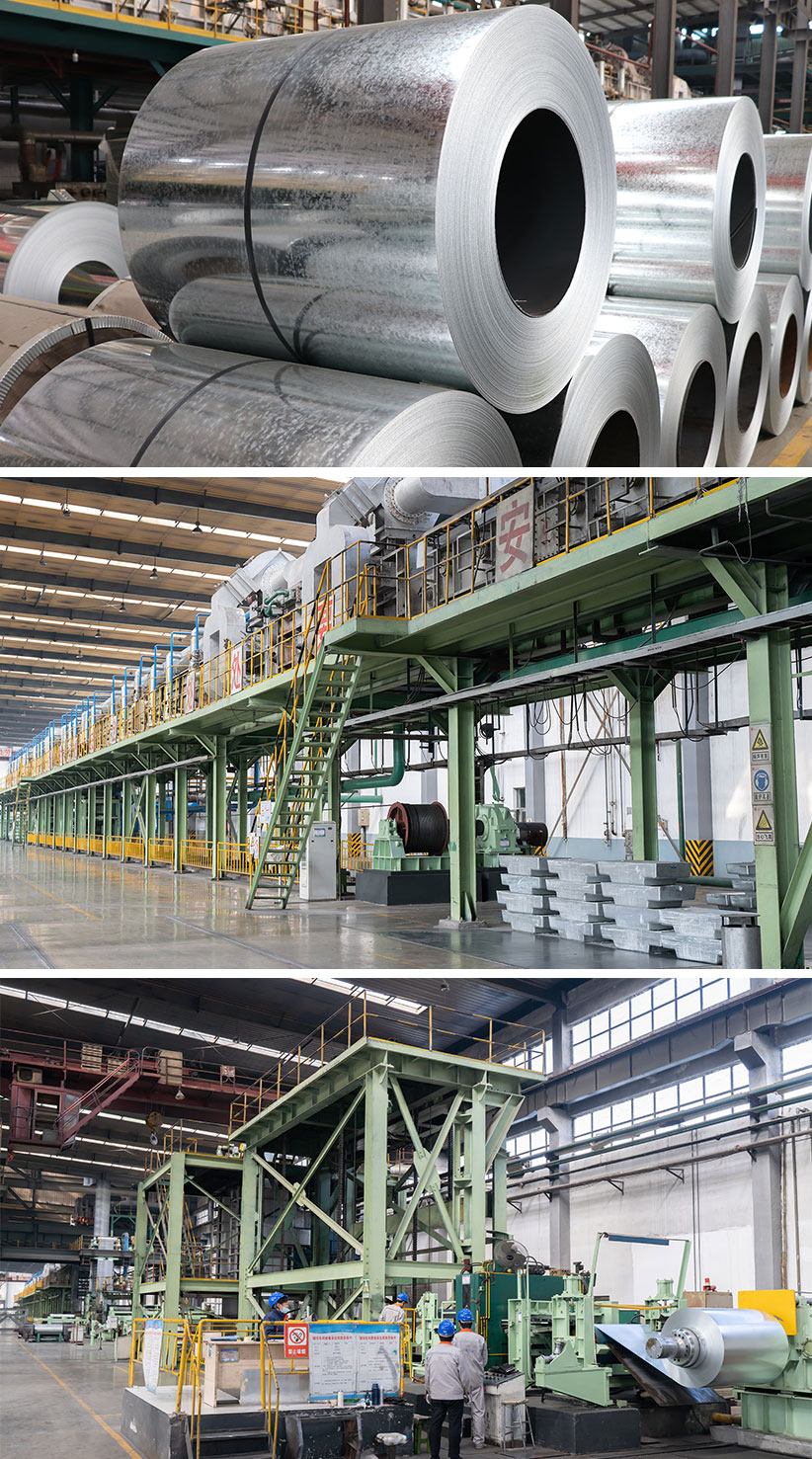 Parameter
| | |
| --- | --- |
| Technique | Cold rolled and Hot rolled |
| Grade | DX51D,SGCC,DX52D,ASTMA653,JISG3302 |
| Thickness | 0.12-6.0MM |
| Width | 600-1500MM |
| Coil Weight | 3-8Ton |
| Coil ID | 508/610MM |
| Processing Service | Bending, Welding, Decoiling, Cutting, Punching |
| Zinc Coating | 30-275g/㎡ |
Galvanized steel plate is divided into ordinary electrolytic plate and fingerprint resistant electrolytic plate.Fingerprint resistant plate is added on the basis of ordinary electrolytic plate with a resistant fingerprint treatment, which can resist sweat. It is generally used in parts without any treatment. The brand is SECC-N.Ordinary electrolytic board and phosphating plate and passivation board, phosphating is more commonly used, the grade is SECC-P, commonly known as P material.Passivating plates are oiled and unoiled.
Packaging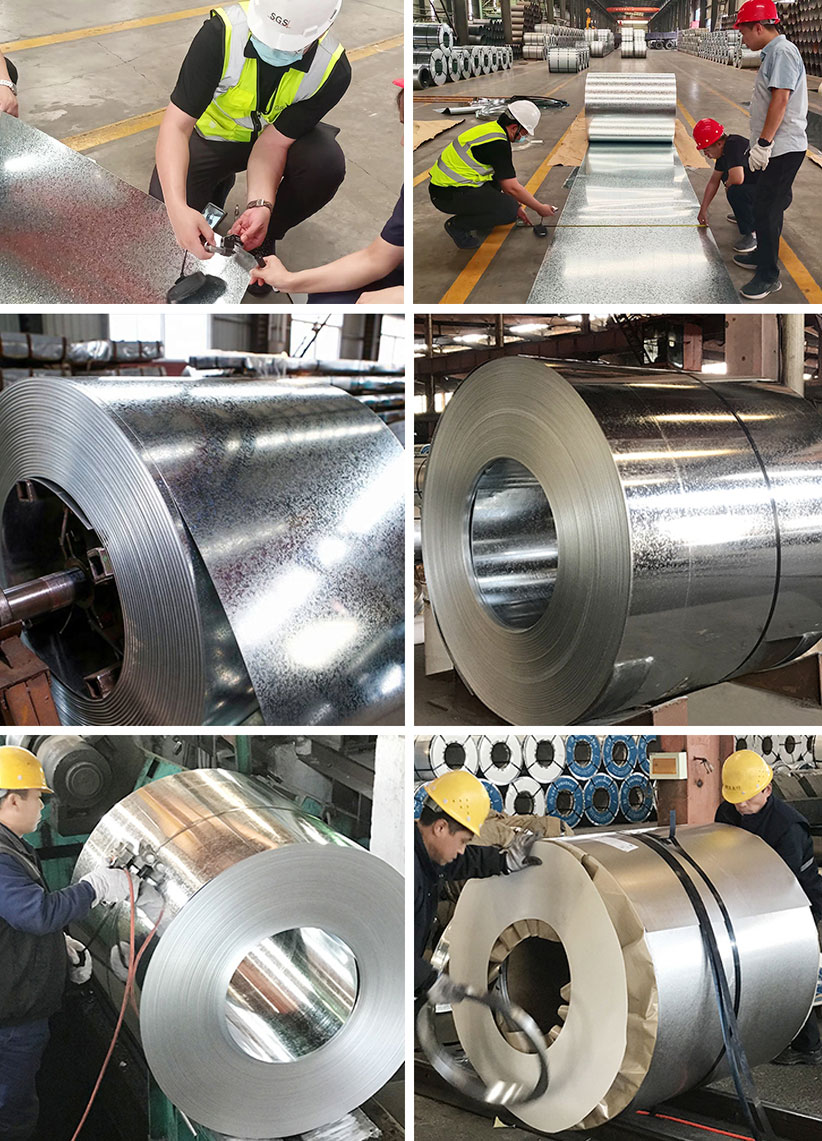 Shipment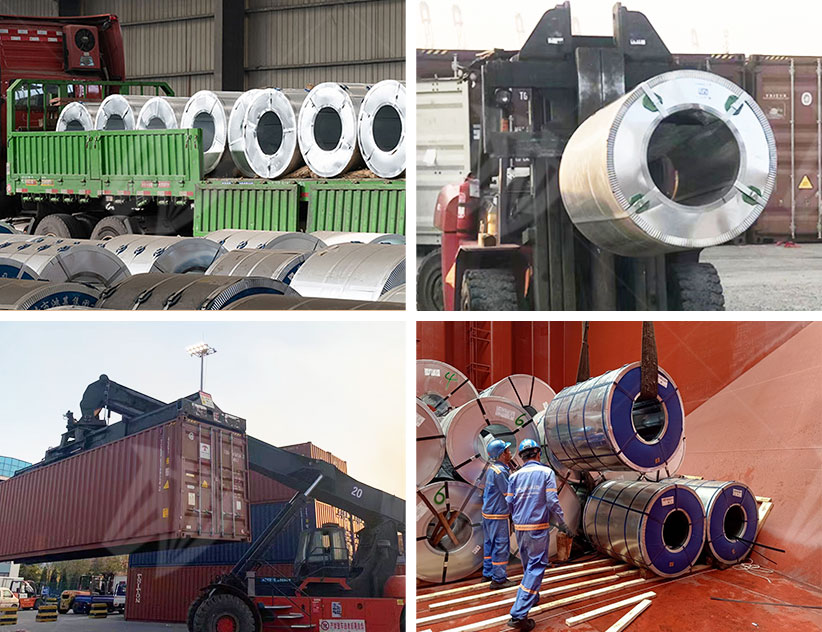 Standard seaworthy export packing.Inner is the is the protecting humidity-proof wax paper. Medium is plastic film.By tianjin port Qingdao port of Shanghai as well, to transport.
Video
Back