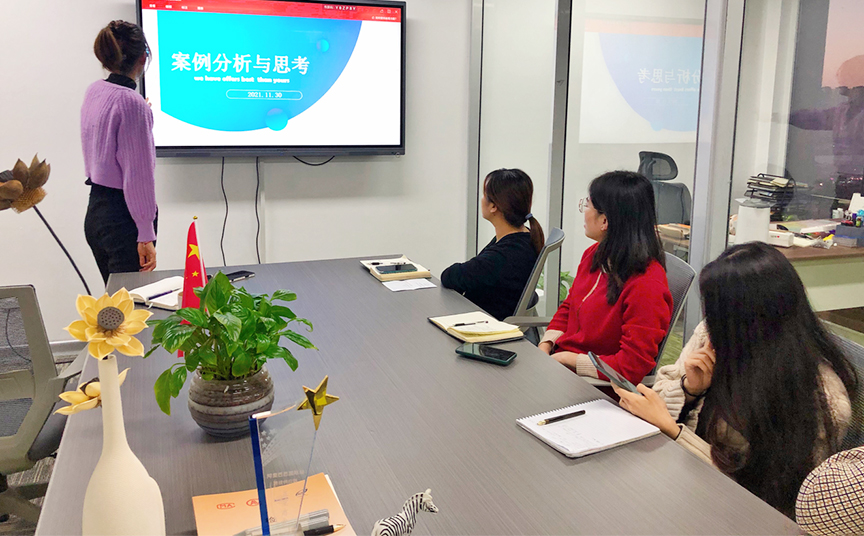 2021 is coming to an end .To summarize monthly orders and customers, we held a meeting to analyze and think through specific customer cases: mainly for the problems and difficulties encountered in the process of negotiating with customers. Everyone expressed their opinions and provided a solution to the problem...
We discussed in depth how to put ourselves in the customer's point of view to improve our product quality and service quality... Through the meeting, we have a clear understanding of the CRC/GI/GL/PPGI/ROOF SHEET/SS Steel etc steel products and the industry/customers' conditions and have a clearer goal.
Believe we will win more and more customers and orders, to achieve mutual benefit and win-win cooperation with our customers!